Teresa Benden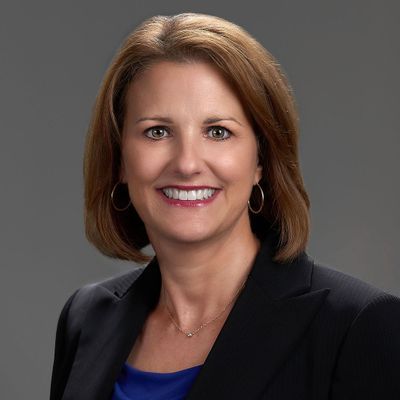 Teresa Benden is beginning her 11th year as director of the CSISD Education Foundation. As a 1988 graduate of Texas A&M University with a BS in Journalism, she has worked in various fields of newspaper, public relations, graphic design and sales. She's even driven a CSISD school bus! Teresa has been married to her Aggie Professor husband, Mark, for 31 years and they have 3 sons, 3 daughter-in-laws, (who all but one graduated from CSISD schools) and 6 grand babies. She loves photography, scrapbooking, DIY home projects and traveling.
Teresa LOVES her job with the Foundation because she is passionate about making our local public schools awesome!
To contact Teresa, please email her at tbenden@csisd.org.
---
---
Past EF Boards
(Click images for a list of members)
2020-21 Board of Directors
2020-2021 Education Foundation Board

Jody Ford (President), Nancy Berry (President-Elect), Heather Simmen (Past President),Steve Boswell (Treasurer), Paula Lancaster (Secretary), Staci Cocanougher (50 Men Co-Chair), Mike Newkham (50 Men Co-Chair), Clayton Rhoades (Chrissy's Closet Chair), Curt Mackey (Grants Chair), Katy Scott (Marketing Co-Chair), Christi Voelkel (Marketing Co-Chair), Margo Dailey (Scholarship Chair), Mary Culpepper (Summer Day Camp), John Andrews, Gerry Brown, Annette Browne, Brad Corrier, Jim Davis, Rachelle Gardner, Amanda Green, Chrissy Hester, Jeff Horak, Jennifer Jennings, Mike Martindale, Mike McBerty, Stephanie Moon, Suzanne Neuberger, Robert Orzabal, Julie Schultz, Sue Shankar, Kelly Wood, Teresa Benden (EF Director)
2019-20 Board of Directors
2019-2020 Education Foundation Board

Back row: Stephanie Bilski, Paula Lancaster (Secretary), Steve Boswell (Employee Giving Chair), Jim Davis, Mary Culpepper, Jeff Horak (50 Men Co-Chair), Mike Newkham, Jody Ford (President-Elect), Mike McBerty (Treasurer), Clark Ealy, John Andrews

Second row: Dawn Ament, Jennifer Jennings, Kelly Wood, Margo Dailey (Grants Chair), Katy Scott, Chrissy Hester, Curt Mackey, Brad Corrier, Gerry Brown

Seated: Suzanne Neuberger, Amanda Green, Sue Shankar(Scholarship Chair), Heather Simmen (President), Teresa Benden (EF Director), Rachelle Gardner, Nancy Berry (Marketing Chair), Staci Cocanougher (50 Men Co-Chair)

Not pictured: Robert Orzabal (Past President), Kia Parsi, Clayton Rhoades (Chrissy's Closet Chair), Julie Schultz, Christi Voelkel
2018-19 Board of Directors
2018-2019 Education Foundation Board

Back row: Brad Corrier (Marketing Chair), Jody Ford (50 Men Chair), Curt Mackey (Past President), Jeff Horak (50 Men Co-Chair), Mike McBerty (Treasurer), John Andrews Clayton Rhoades (Employee Giving Chair), Kenny Lawson

Second row: Jim Davis, Bill Lartigue, Katy Scott, Staci Cocanougher, Heather Simmen (President-Elect), Jennifer Jennings, Rachelle Gardner, Julie Schultz, Steve Boswell

Seated: Stephanie Bilski, Sue Shankar (Scholarship Chair), Margo Dailey (Grants Chair), Teresa Benden (EF Director), Nancy Berry, Suzanne Neuberger, Paula Lancaster (Secretary), Mary Culpepper

Not pictured: Clark Ealy, Robert Orzabal (President), Kia Parsi, Quinn Williams
2017-18 Board of Directors
2017-2018 Education Foundation Board
Back row: Kenny Lawson, Bill Lartigue, Jim Davis, Jody Ford, Jeff Horak, Clayton Rhoades, Steve Boswell
Second row: John Andrews, Claudia Smith, Stephanie Bilski, Curt Mackey (President), Mike McBerty (Treasurer), Julie Schultz, Rachelle Gardner, Teresa Benden (EF Director)
Seated: Suzanne Neuberger, Sue Shankar, Paula Lancaster (Secretary), Nancy Berry, Heather Simmen, Margo Dailey (Past President), Staci Cocanougher, Jennifer Jennings
Not pictured: Brad Corrier, Mary Culpepper, Clark Ealy, Nadia Nazeer, Robert Orzabal (President-Elect), Kia Parsi, Quinn Williams
2016-17 Board of Directors
Back row: Kenny Lawson, Robert Orzabal, Brad Corrier, John Andrews, Jeff Horak, Jody Ford, Clayton Rhoades, Clark Ealy (Superintendent)
Second row: Chrissy Hester, Kevin Kurtz, James Haverland (Past President), Stephen Wright, Claudia Smith, Paula Lancaster, Curt Mackey (President-Elect), Mike McBerty (Treasurer), Teresa Benden (Director)
Seated: Sue Shankar, Nadia Nazeer, Lisa Hunziker (Secretary), Margo Dailey (President), Heather Simmen, Rachelle Gardner, Julie Schultz
Not pictured: Nancy Berry, Steve Boswell, Mary Culpepper, Dave Fox, Bill Lartigue, Don Lewis, Mike Nugent
2015-16 Board of Directors
Back row: Kevin Kurtz, Clayton Rhoades (Past President), Robert Orzabal, Julie Schultz, Russell Mariott, Dave Fox, Steve Boswell, Clark Ealy
Second row: Lisa Hunziker (Secretary), Charlene Sumlin, Mary Culpepper, Don Lewis, Brad Corrier, James Haverland (President), Curt Mackey (Treasurer), Teresa Benden (Director)
Seated: Paula Lancaster, Bryn Chafin-Ward, Stacey English, Margo Dailey (President-Elect), Heather Simmen, Sue Shankar, Carol Barrett
Not pictured: Nancy Berry, Jeff Horak, Kenny Lawson, Mike McBerty, Cal McNeill, Randy Roberts, Stephen Wright
2014-15 Board of Directors
Back row: Clayton Rhoades (President), Russell Mariott, Clark Ealy, Dave Fox, Kevin Kurtz, Randy Roberts, Jeff Horak
Second row: Jeff Harris, Cal McNeill, Curt Mackey (Treasurer), Brad Corrier, James Haverland (President-Elect), Robert Orzabal, Don Lewis
Seated: Paula Lancaster, Margo Dailey, Mary Culpepper, Stacey English, Nancy Berry, Heather Simmen, Lisa Hunziker, Bryn Chafin-Ward, Teresa Benden (Director)
Not pictured: Steve Boswell, Jacque Flagg, Kenny Lawson, Mike McBerty, Julie Schultz, Charlene Sumlin, Garland Watson, Stephen Wright
2013-14 Board of Directors
2012-13 Board of Directors
2011-12 Board of Directors