Partnering to Build Technology Tools!
---
A&M Consolidated High School
Lead teacher: Trey Bevans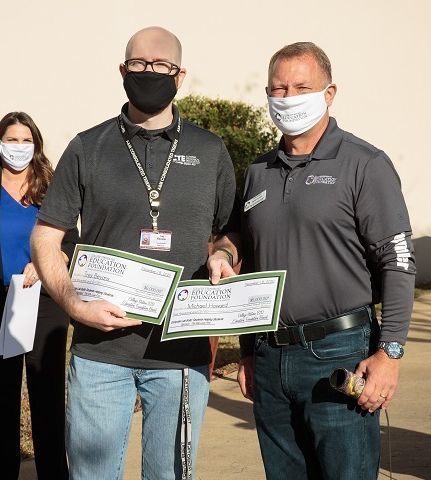 "Computer Lab Build"
Information Technology students at AMCHS are designing, building, and implementing a computer lab for kids at Cypress Grove Intermediate through a classroom grant. The innovative project engages young technicians in high level learning as they practice client/supplier relations and project management, as well as develop hands-on skills in hardware assembly and software installation.  
The grant funds were used to purchase computer components to build 20 desktop computers. IT students in 10th-12th grade are learning about components such as monitors, motherboards, memory, processors, storage, disk drives, mouse, keyboards, cooling and cases. They are assembling the parts into functioning computers, then will install the computers at the lab at the intermediate school which will benefit students for many years. 
This Career & Technology project computes an investment of $10,000 to benefit over 500 students, and was sponsored by Rife Law Firm.
Click here to explore other Education Foundation Showcase Grants!