Developing CSISD Musicians!
---
cypress grove intermediate
Lead teacher: Marla Goodwin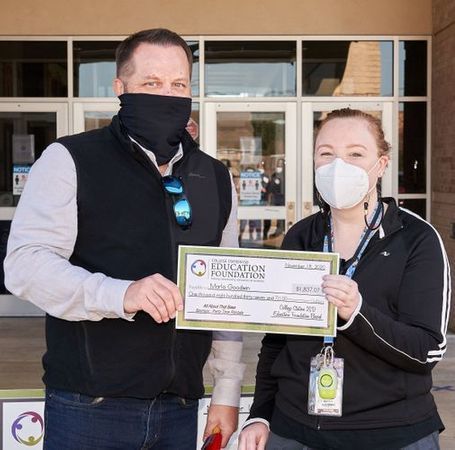 "All About That Bass"
BOOMWHACKER!  It's a type of instrument recently added to the music program at Cypress Grove through an innovative teaching grant. Bass bars and bass recorders were also added through the "All About the Bass" project. Their rendition of "Fly-ee to Hawaii" (see video below) is music to our ears!
In 2021, CSISD was named one of the "Best Communities for Music Education". We believe that's in large part due to outstanding music teachers, as well as incredible support from district leadership and the community. We are honored to continue investing in music education, such as this grant for bass instruments for intermediate students.
The music teacher explains that these new instruments help develop a more mature ensemble sound for practice and performances. Expanded musical opportunities also improve cognitive, physical and social abilities for students.
This musical interlude is brought to you by Party Time Rentals. The grant investment of $1,800 supports 250 young musicians each year.
P.S. A boomwhacker is a lightweight, hollow, color-coded, plastic tube, tuned to a musical pitch by length. ;)
Click here to explore other Education Foundation Showcase Grants!