Bringing Printing to Life!
---
cypress grove intermediate
Lead Teacher: Christine Grafe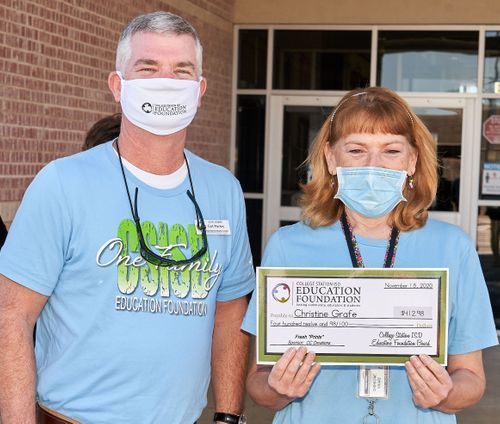 "Fresh Prints"
Art takes a new dimension with a 3D printer at Cypress Grove Intermediate.  Growing artists in 5th and 6th grade are exploring digital creation combining art and technology. The "fresh prints" are fun and functional with jewelry, tools and toys, that can be enjoyed and showcased in an online art museum!
Students have a fresh take on art as they explore the world of 3D printing. The study not only enhances their artistic canvas, it has numerous applications in the technical world. Eager learners engage in design, computer programming, assembly, and other scientific skills.  Students also learn to adapt, repair, modify or calibrate their creations, and build confidence in experimentation.
Studies have shown that utilizing 3D printers in school has huge benefits for students to:
Spark creativity and invention
Build communication and collaboration
Develop critical thinking skills
Engage reluctant learners
Create responsible digital citizens
Encourage hands-on skills
Build school camaraderie
Solve real-world problems
The project was powered by CC Creations with a $400 grant that impacts 300 artisans and brings art to life!
CLICK HERE to explore other Education Foundation Showcase Grants!