It's Music to our Ears!
---
All CSISD middle schools
Lead Teacher: Paul Duston, Wellborn Middle School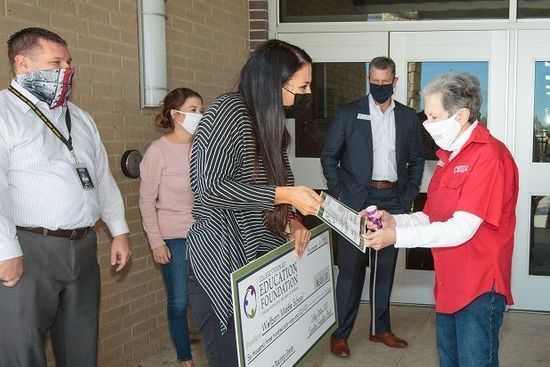 "Orchestra is Electric"
In 2021, CSISD was named one of the "Best Communities for Music Education". We believe that's in large part due to outstanding music teachers, as well as incredible support from district leadership and the community. We are honored to continue investing in music education, such as this grant for electric instruments for middle school orchestra.
Students at Wellborn Middle School, College Station Middle School and A&M Consolidated Middle School will use these electric instruments to explore alternative musical styles, improvise and compose their own music, learn about audio engineering, perform for school and community events, and inspire new generations of musicians to pick up an instrument.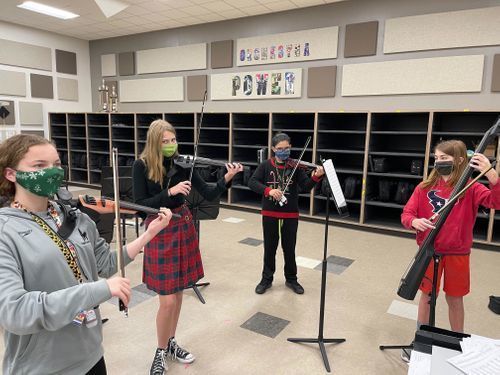 Music teachers shared with us that students are drawn to pick up instruments by the novelty of learning something new and participating in musical activities together. As that novelty wears off, some students lose interest and decide to set their instrument aside. With students' fundamental performance skills already established, the opportunity to use an electric instrument will reignite that sense of novelty and excitement. Students will continue to learn about historical classical music and practices, but these instruments will allow students to connect and apply that knowledge to play and create contemporary music.
A symphony of appreciation to Dr. Leonard & Nancy Berry for orchestrating this encore performance! The grant of $9,300 benefits hundreds of developing musicians.
Click here to explore other Education Foundation Showcase Grants!