We LOVE our Teachers!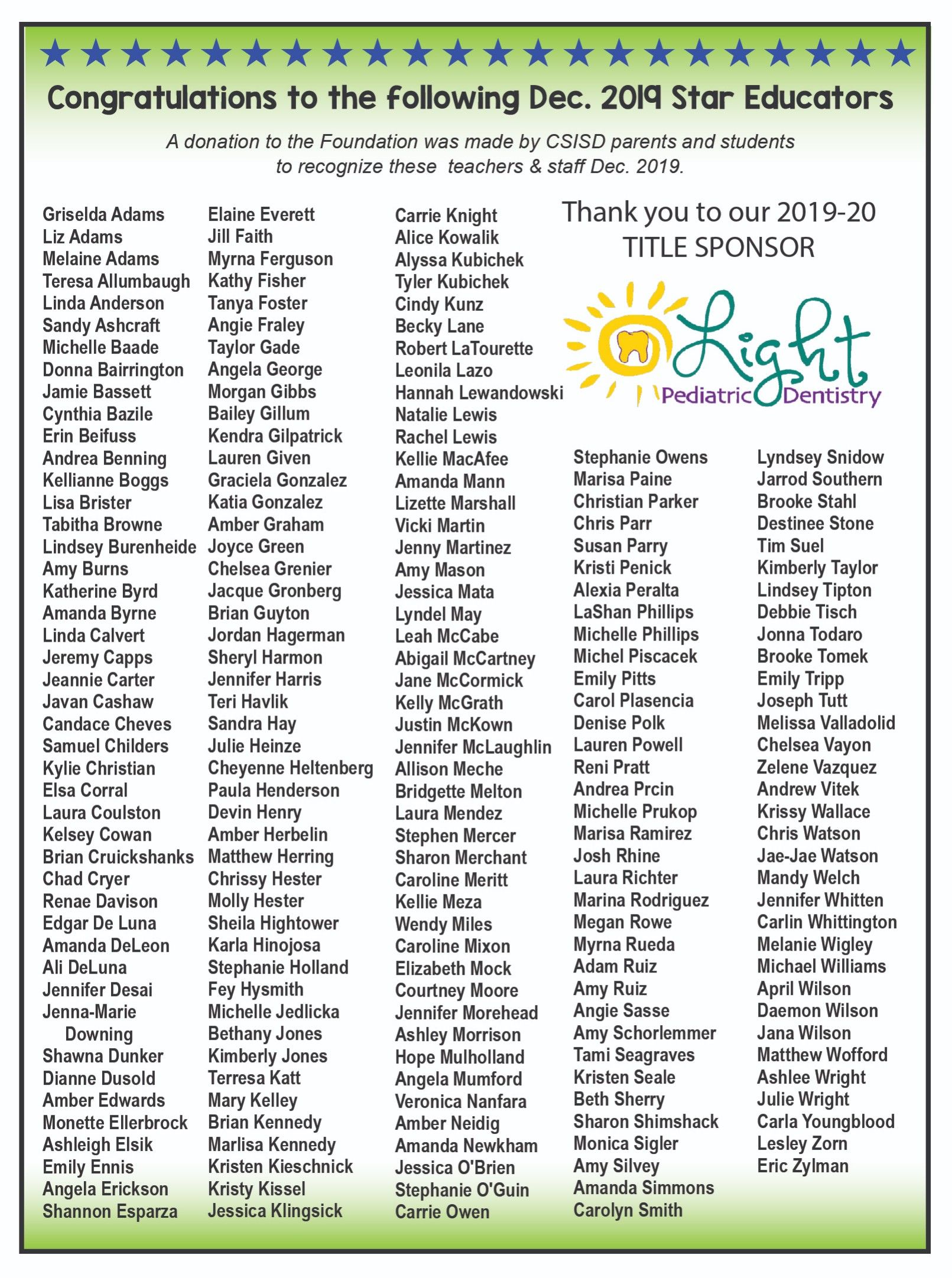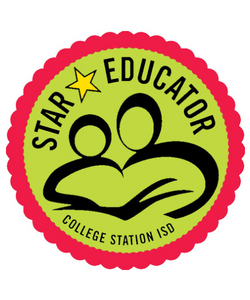 Every December and May, the Education Foundation offers an opportunity to honor a teacher, principal or staff member as a Star Educator.  Donate to the CSISD Education Foundation and recognize an educator while supporting CSISD schools!
With a minimum $10 donation per teacher all Star Educator recipients will receive:
a congratulatory card identifying the donor

a Star Educator lapel pin

recognition in The Eagle newspaper and on Foundation website and social media
Here's a Story About a CSISD Star!
Emily Ramos was among 400 Star Educators honored this year. Mrs. Ramos transitioned from being the music teacher at College Hills Elementary to Choir Director at AMCHS. We are told by students and staff that Mrs. Ramos made a big impact in short time for the choir. A choir parent honored her for Star Educator, and a senior choir student wrote the following about her:

"Mrs. Ramos proves herself as an influential educator through her incredible work ethic, teaching style and understanding attitude. She allows students to be truly honest which makes them ready to learn. Despite given ridiculous time frames to prepare for choir events, she remained calm and prepared her students to perform with success and confidence. Her phenomenal musical knowledge and teaching ability truly make her a Star Educator."