Your support COUNTS!
---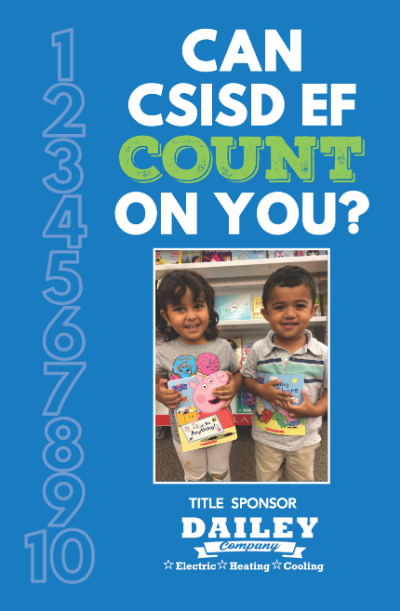 College Station ISD employees gave record-breaking amounts in their giving to the Education Foundation in 2019 by pledging over $127,000 through the Employee Giving Campaign

About half of all CSISD employees donate to the Education Foundation through payroll deduction. These funds are used to primarily support innovative teaching grants, Chrissy's Closet, the Amy Anderson Literacy Legacy and other educational programs.
Director Teresa Benden said, "Receiving support from our teachers and staff is the biggest stamp of approval for us because they are the people we serve. "