Success: Each life. Each day. Each hour.
---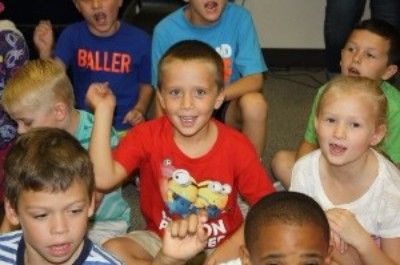 Core Beliefs
Each student can be a critical thinker, problem solver and possess the knowledge and skills to be a productive and responsible citizen in a global market place.

The education of each student is the responsibility of the school district, the student, the family and community.

Student success is dependent on the quality of the CSISD staff.
Commitments
CSISD will ...
Recruit, develop, and retain qualified and dedicated staff.

Provide a challenging, relevant, engaging and aligned curriculum.

Provide an array of services, programs and opportunities to meet the needs of each student, and provide the opportunity for each student to reach his or her full potential.

Create classroom and campus cultures that involve each family.

Commit to the responsible use of tax payer resources.
Schools at a glance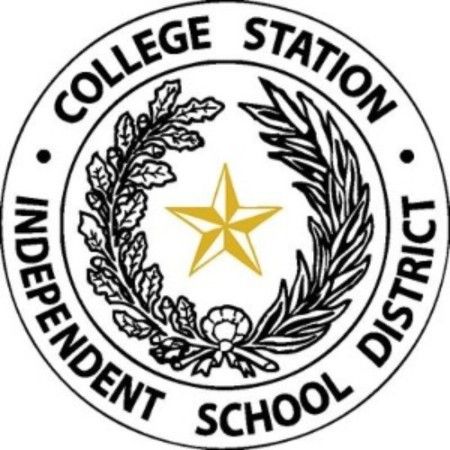 Two Comprehensive High Schools
Serves Grades 9 - 12
One Choice High School
Serves Grades 9 - 12
Three Middle Schools
Serves Grades 7 - 8
Three Intermediate Schools
Serves Grades 5 - 6
Ten Elementary Schools
Serves Grades Head Start/Pre-K - 4
Overview
College Station Independent School District has been a consolidated district since 1941 when the public school was moved from the Texas A&M University campus to facilities on Timber Street.  The District encompasses approximately 102 square miles in the southern portion of Brazos County, and is fully accredited by the Texas Education Agency.  Approximately 13,600 students are enrolled in the district.  As a growing community, CSISD continues to expand to keep up with the almost 6% growth rate of students.  
---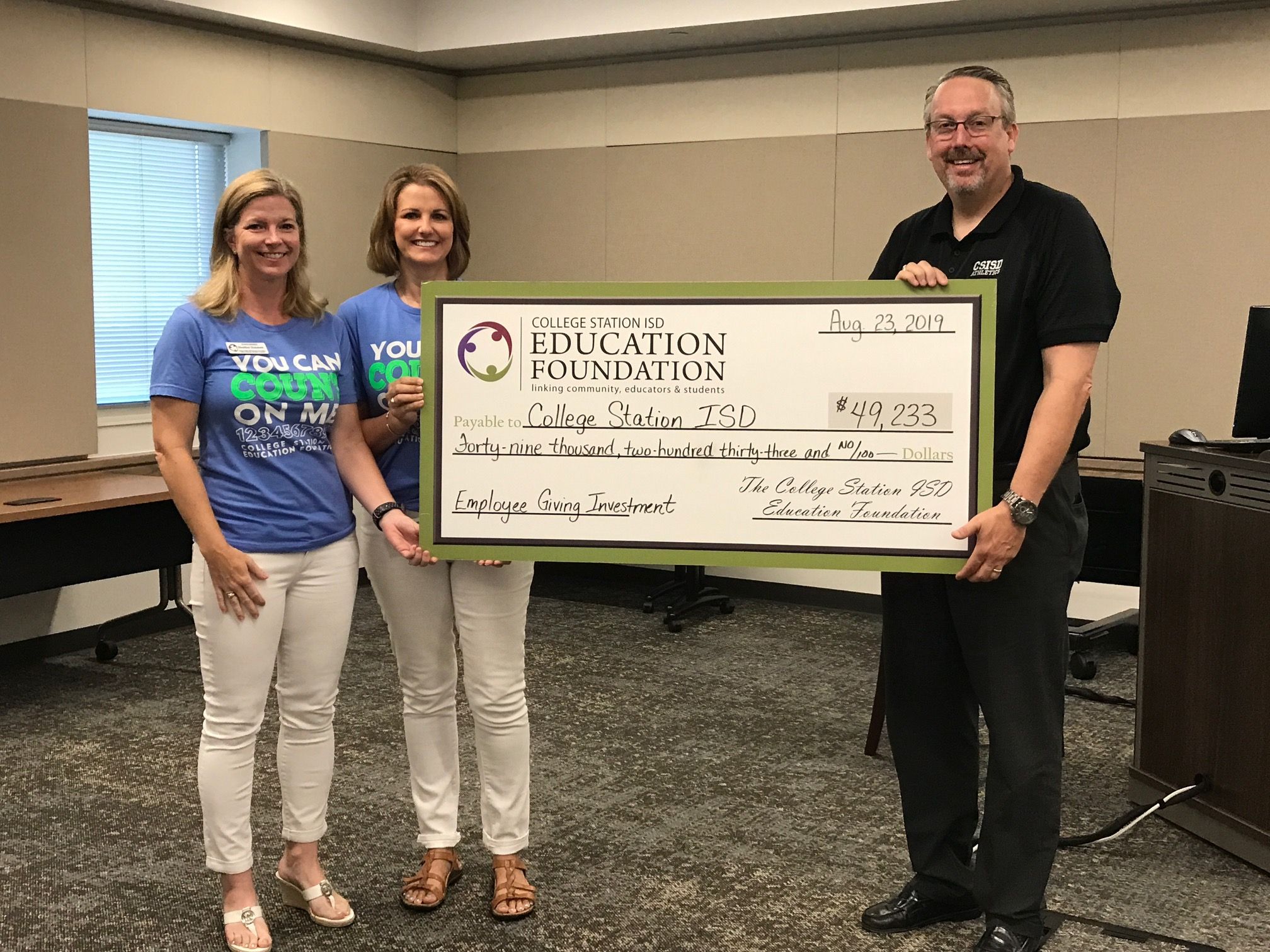 CSISD Employee Giving Campaign Adds Up Record-Breaking Donations
Students and families count on CSISD staff every day to inspire learning. This year, teachers and staff have multiplied their efforts and pledged $151,000 to support education in CSISD. Over 56% of employees (1,100+) have undertaken donations through the annual employee giving campaign. Pledges made to the CSISD Education Foundation campaign add up to support local schools, students
and teachers.
- Donations multiply innovative classroom projects.
- Contributions equate to scholarships for graduating seniors.
- Funds solve the equation for students in need through Chrissy's Closet.
- Pledges equal literacy skills for young readers through the Amy Anderson Literacy Legacy.
Education Foundation Board President Heather Simmen and EF Director Teresa Benden recently presented a check to Superintendent Dr. Clark Ealy. "The $49,233 contribution to CSISD represents half of last year's giving campaign that is invested directly back to the campuses from which donations came," Simmen said. "We are deeply grateful for the incredible generosity of the district staff. Together, we are improving education in our community," Benden shared. The Foundation also shared it's gratitude for Dailey Company, the Title Sponsor of the 2019-2020 CSISD Employee Giving Campaign. Established in 1999, the College Station ISD Education Foundation is a non-profit, tax-exempt 501(c)(3) public corporation. Tax-deductible gifts made to the foundation provide funds for opportunities above and beyond the normal operating budget of the school district which are not available through tax revenues. Its mission is to enrich teaching, inspire learning and recognize the successes of the district's students and teachers.
 
For more information about the CSISD Education Foundation, please visit givetokids.csisd.org, email givetokids@csisd.org, check us out on social media, or contact Teresa Benden, CSISD EF Executive Director, at 979-694-5615.