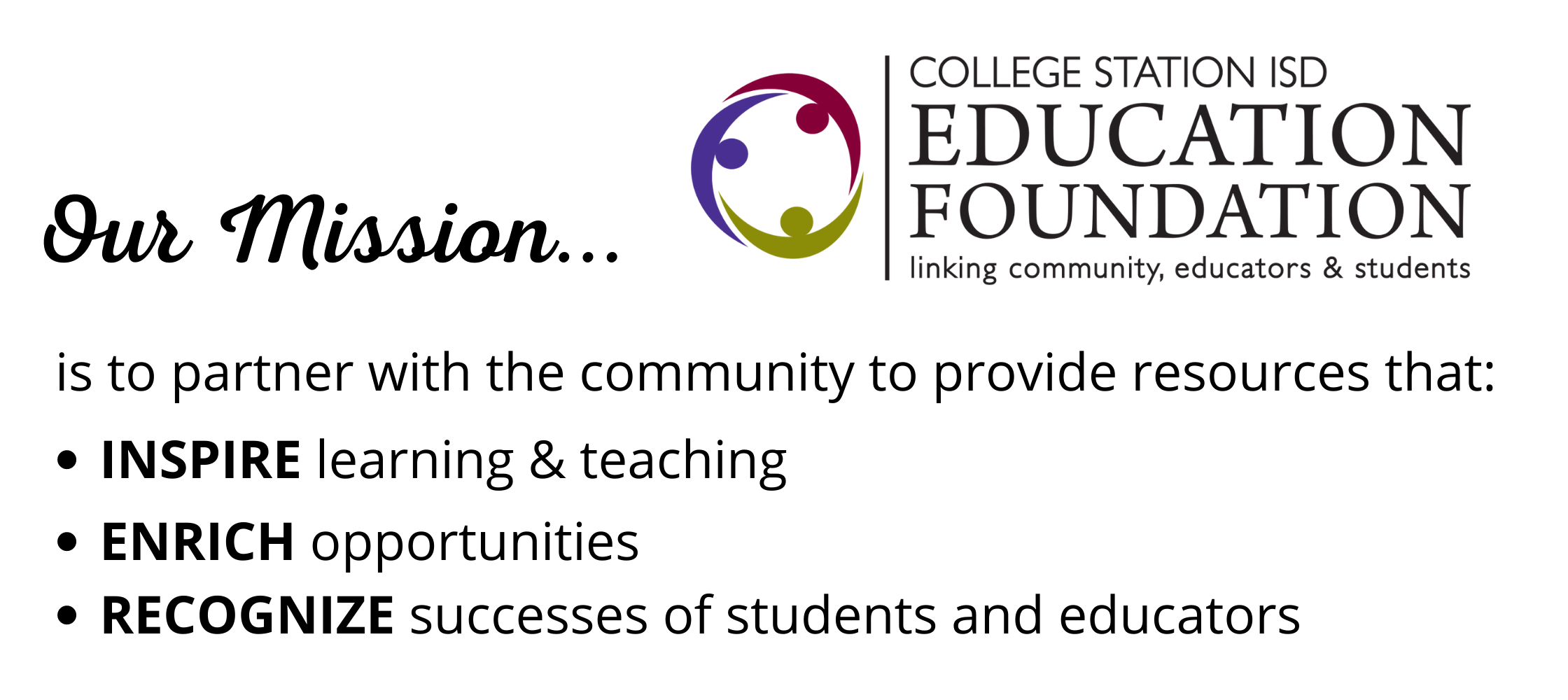 Foundation History
---
The College Station ISD Education Foundation was established in 1999 by a group of local community leaders to help provide an opportunity for businesses and individuals to support and bring excellence to our public schools.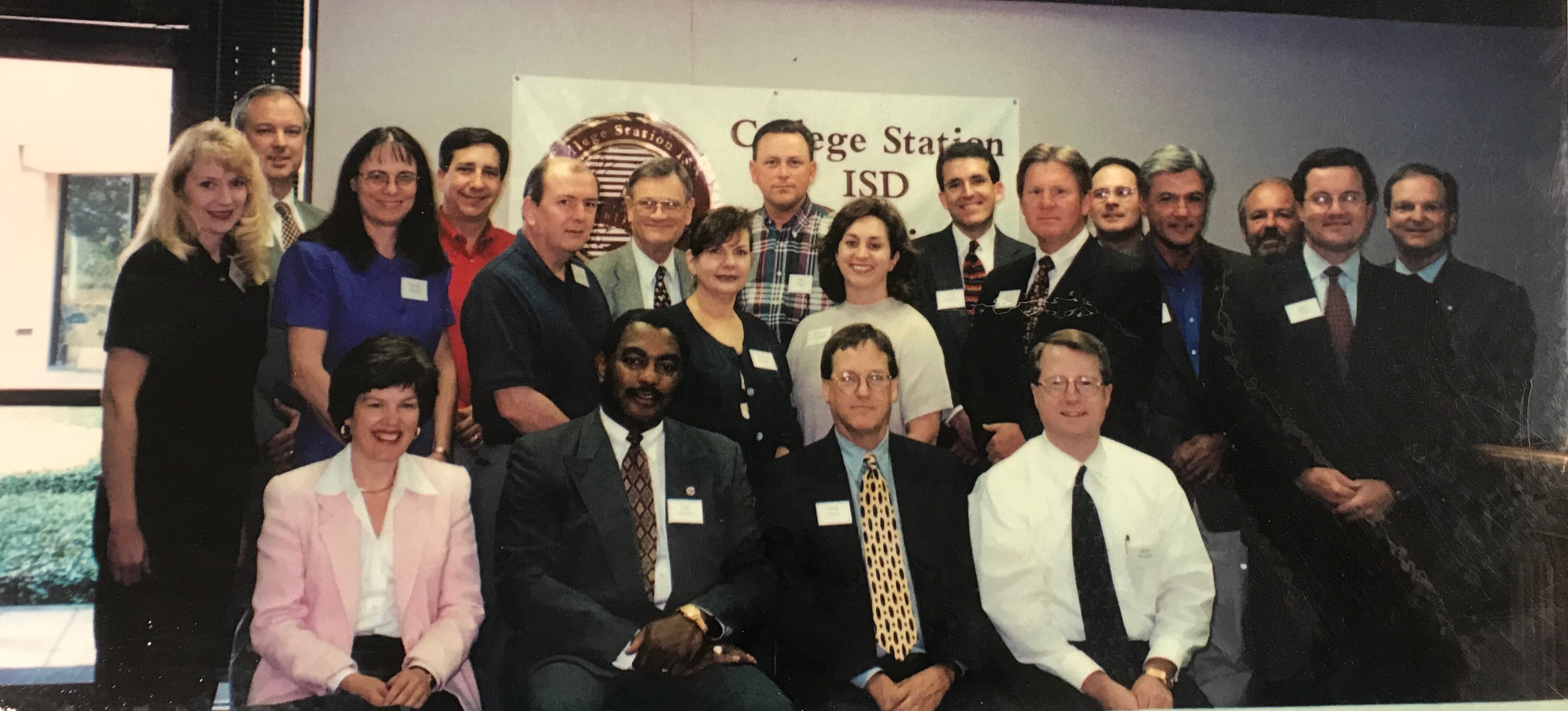 Inaugural CSISD Education Foundation Board
The Foundation awarded 15 innovative teaching grants totaling $32,948 its first year.  Since then, 468 grants have been awarded totaling $1,140,000.

In the same year, the "No Golf" Golf Tournament was established as the annual fundraising event raising $28,765.  It went on to raise $174,977 over the next 6 years for our students and teachers.

A few years later, the Foundation decided to cook up something a little different and began its 50 Men Who Can Cook event which raised $53,109 the first year.  Over the past 12 years the 50 Men Who Can Cook event has raised almost $1.5 million and annually includes over 135 Celebrity Chefs and over 200 volunteers participating.

In 2001, the Foundation awarded its first scholarship, the Art & Myra Bright Endowed Scholarship in the amount of $500.  Since then, 448 scholarships have been awarded totaling $471,650 and 13 endowed scholarships are held by the Foundation totaling $423,847.
Chrissy's Clothing Closet opened in 2016 as a new Education Foundation program. The closet is a FREE store for CSISD students, staff & their families to obtain new/gently used clothes, shoes, underwear, socks, coats, and personal hygiene items. Named to honor Chrissy Hester's 30+ years of service in College Station schools, its goal is to help students and their families to feel positive about themselves and attending school​ by providing access to items needed to arrive at school clean, warm, and ready to learn.
In 2017, College Station ISD was saddened by the sudden loss of Dr. Amy Anderson, a long time teacher and administrator in the district. Her passion and work in CSISD was to encourage young students to develop a love of reading. In her memory, the Education Foundation established a permanent fund, the Amy Anderson Literacy Legacy, to provide a $10 voucher for every Pre-K/Head Start student to purchase his or her own books at their school's book fair.

New to the Education Foundation in 2020 is the Summer Day Camp Scholarship program. This initiative aims to bridge the educational gap between school years for economically disadvantaged families by providing aid for enrichment programming through the CSISD Kids Klub Summer Day Camp.