"Go confidently in the direction of your DREAMS"
-Thoreau
---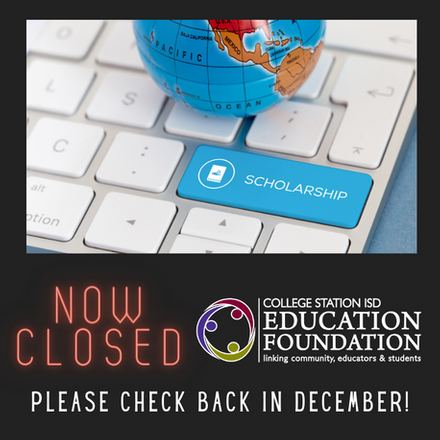 The Education Foundation uses a third-party website, Smarter Select, to manage the scholarship application process. You will need to set up an account and password to apply. Please click ONE of the links below to begin (you can only apply for an Academic or Vocational scholarship, not both).
PLEASE USE YOUR FIRST & LAST NAME, i.e not a nickname or abbreviation in the First and Last Name fields.
Winners will be notified in late April and we HIGHLY ENCOURAGE you to attend a scholarship reception on MAY 17TH, 2021 to receive the scholarship and greet donors. 
Questions? email us at givetokids@csisd.org
Please choose ONE of the following scholarship applications. YOU MAY ONLY APPLY FOR ONE.
If you will be attending a 2- or 4-year university to pursue a college degree, please select this scholarship application.

If you plan to pursue a career that requires technical training/education, please apply to be considered for a CTE Scholarship. Some examples of careers that this might include are firefighter, cosmetologist, nursing aide, mechanic, plumber, carpenter, electrician, chef, etc.