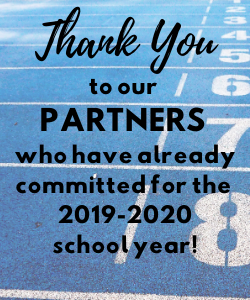 PILLAR LEVEL
FOUNDER LEVEL
Caldwell Country Chevrolet

H-E-B Tournament of Champions
VISIONARY LEVEL
Webber Commercial Construction
INNOVATOR LEVEL
Element Retirement & Investment Consultants

Stylecraft Builders, Inc.
AMBASSADOR LEVEL
Baylor Scott & White Health

Civil Engineering Consultants (CEC)

Cleary Zimmermann Engineers

FUJIFILM Diosynth Biotechnologies

West, Webb, Allbritton & Gentry, P.C.
LEADER LEVEL
Brazos Valley Orthodontics

Herff Jones - Calvin Waida

JHW General Contractors - Jim & Linda Woods

Merrill Lynch - Tim Johnson

Southern Smiles, Family & Cosmetic Dentistry

TDI- Brooks International Inc.
ADVOCATE LEVEL
Advanced Care Endodontics

The Corrier Group - Brad & Tracy Corrier

Jason & Jennifer Jennings

Paragon Financial Advisors

Texas Children's Pediatrics - University Pediatric Assoc.

Wright Dentistry, Dr. Stephen Wright & Dr. Andrew Naeger

Xerox Business Solutions Southwest

Van Stavern Small Animal Hospital
STEWARD LEVEL
BCS Regional Association of REALTORS

Cocanougher Appraisal, Keith & Staci Cocanougher

Goosehead Insurance - Aggieland

Hamilton Custom Home Builders

Jeff Hamilton State Farm Insurance

Dr. Kia & Catherine Parsi

Spherion Staffing Services
It's as EASY as 1,2,3!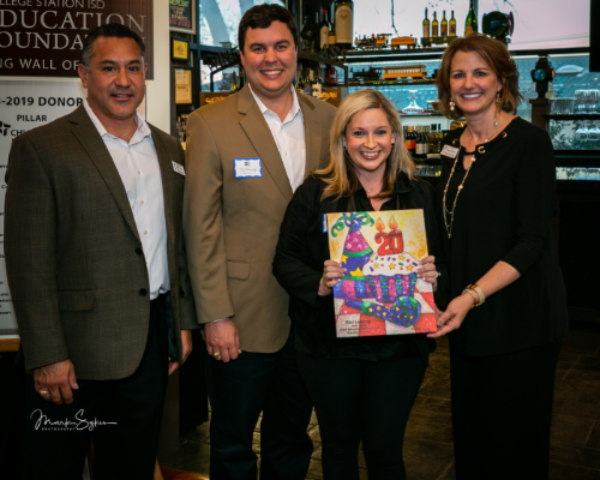 Did you know you can donate to the CSISD Education Foundation with one annual gift that supports all programs throughout the school year with year-round marketing for you? Education Foundation Partners support a wide range of foundation initiatives including teacher grants, scholarships, Chrissy's Closet, Senior Hall of Fame and more to make an impact on the educational experience of students in College Station schools.