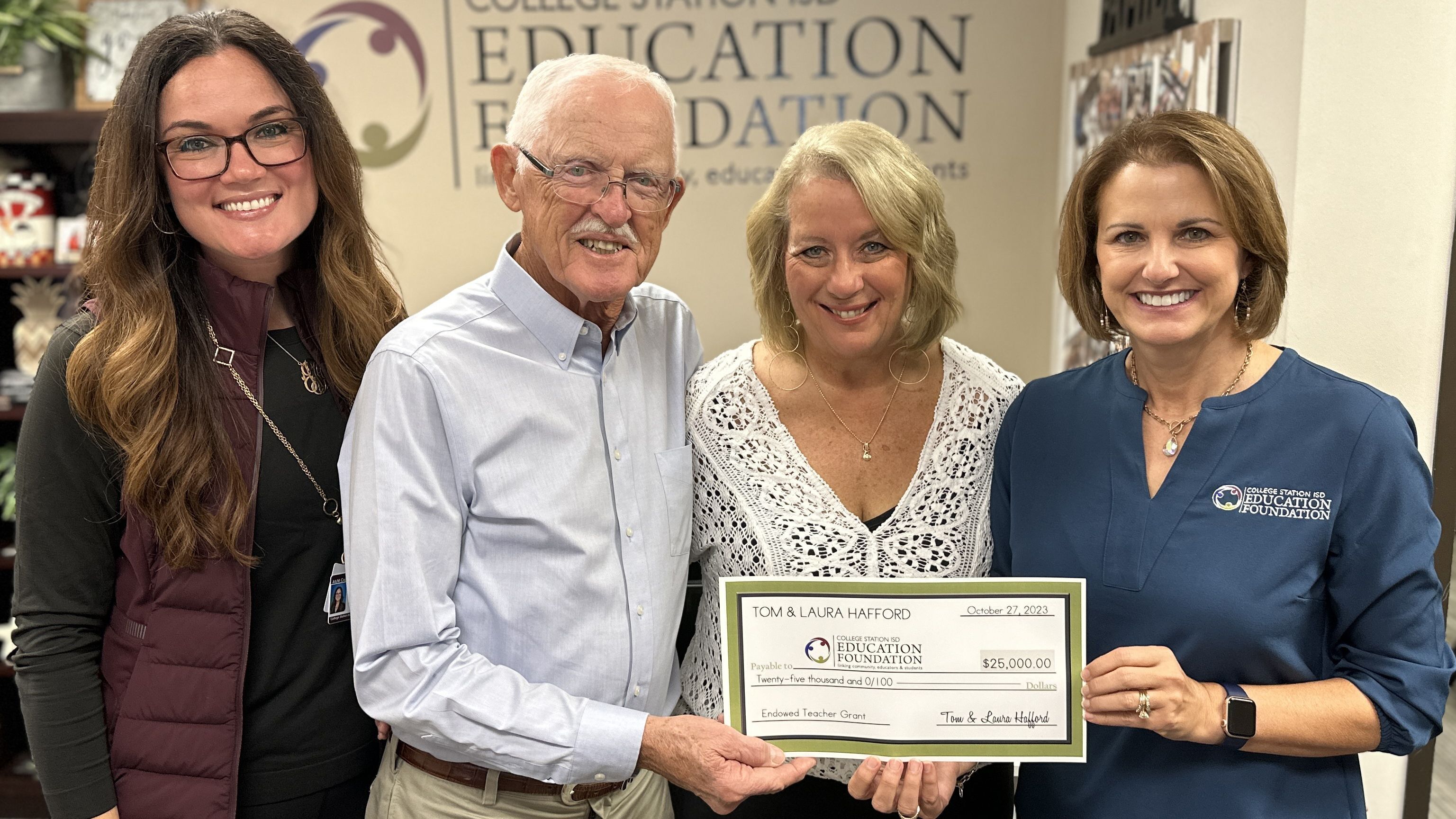 College Station, TX - Thanks to the generosity of Tom and Laura Hafford, the College Station ISD Education Foundation has established its first named endowment for teacher grants. Given to honor their daughter, Jill Faith who is a counselor at A&M Consolidated High School, the Hafford Family Endowed Teacher Grant will provide $1,000 annually to support teacher grants.
"It meant so much to Jill when she received grants as a teacher," said Laura Hafford. "She always spoke of how much this program impacted the students and we wanted to be a part of that. We also have several educators in our family, so we understand the need for support."
The Education Foundation's annual grant program will reach a total of $2.5 million milestone with this year's awards on November 16th. "This endowed teacher grant fund has been something I have wanted to begin for some time," said CSISD Education Foundation Executive Director Teresa Benden. "Teacher Grants are the core of our mission to inspire learning and teaching and we are excited and grateful for the Hafford's investment in this program."
"I feel that CSISD is a big part of our family and it's like home," said Faith. "It was an honor to get hired seventeen years ago, and I believe wholeheartedly in the Education Foundation. I've gotten to see all aspects of the benefits of these grants. I love how the Education Foundation gives back to the community."
The Education Foundation accepts grant applications annually in the fall from district teachers and staff for the development and implementation of innovative teaching programs. Grants are awarded for programs that are not otherwise funded by tax dollars. They are selected by a committee comprised of board members and district curriculum/instructional staff.