Can't Cook in 2021...See you in 2022!
---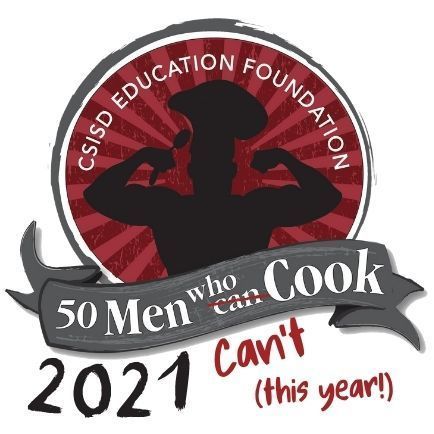 On The Back Burner
The 50 Men have put away their serving spoons for this year, but they are already devising delicious dishes for next year!  As you can imagine, there were many variables carefully considered in making this difficult decision. While we're sad that current conditions prevent us from sharing a 50 Men feast, please plan to celebrate with us in February 2022. 
Dishing Up Donations
Teachers and students still need your support. Would you please consider a donation or monthly pledge... so schools can keep simmering?  
---
How it works...
Local community and school leaders are selected to prepare their recipe of choice including salads, soups, sides, entrées or desserts.  Each Celebrity Chef is asked to bring 800, 2 oz. samples for our guests to taste at the event.  Tickets are $60 each which gets you entrance into the event and includes all the food you can taste and adult beverages of your choice.  Mystery bags and a raffle will offer guests opportunities to support our schools.  You also get to vote for your favorite appetizer/salad/side dish, soup/chili, entrée, and dessert for the awards that will be presented at the end to our Celebrity Chefs.  This is an "adult-oriented" event and guests are discouraged from bringing children.
---
---