Spotlight on CSISD Success!
---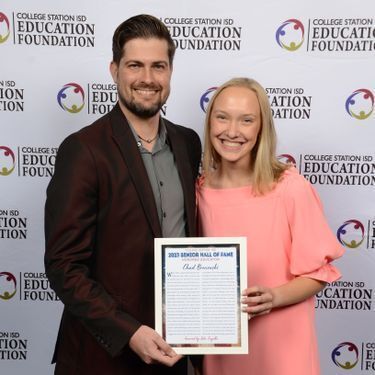 Each year, about 6% of the district's graduating seniors are voted on by their high school teachers based on integrity, leadership, dedication to school and positive attitude to be honored as a Hall of Fame Student.  Students are then asked to select an educator who has made a significant impact on their academic career.  All honorees are invited to a banquet where several students share their essays about their honored educators. 
Thank you Photo Texas Photography for donating these images!
---
Announcing the 2023 CSISD Senior Hall of Fame Honorees
These students were celebrated with their selected Honored Educators at the Senior Hall of Fame Banquet in the spring.
---